Cosmetic Dental – Veneers
Composite Veneers Price
6 Teeth
Experienced Cosmetic Dentists

High Quality TGA Approved materials from Australian Suppliers

Payment plans from just $55 per week
Porcelain Veneers Price
6 Teeth
Experienced Cosmetic Dentists

Natural looking materials from Australian Suppliers

Payment plans from just $80 per week
Porcelain Veneers Price
10 Teeth
Experienced Cosmetic Dentists

Natural looking materials from Australian Suppliers

Payment plans from just $120 per week
Cosmetic Dental
(Veneers)
  It's no secret that our smiles are important. They are usually one of the first things people see or notice about us, and it can have a huge impact on how we interact with people. If we are confident in and like the appearance of our teeth, we tend to be more outgoing and smile a lot more. When we do not like the appearance of our teeth, we tend to shy away from social situations and not smile as much. How we feel about our smiles tends to flow into and affect many areas of our lives, positive or negative.  This is where aesthetic veneers can be life changing! 
At Value Dental Centres, one of our focuses is on aesthetic smile makeovers. A smile makeover with crowns or veneers to cover the front teeth can not only make your teeth look great, but it can also improve your self-image and confidence. Many of our patients have used their newfound confidence to jump into new jobs, careers, opportunities, and relationships. It can be quite literally life changing.  What's more, our veneers price is considerably cheaper than what is found in most general dental practices.
Crowns are a covering that goes all the way around your tooth, similar to wearing a cap or a hat on your head. Unlike a crown, a veneer only sits on the front surface of your teeth providing a new shape and colour. Veneers on your teeth is similar in many ways to a porcelain tile being placed to improve the appearance of a concrete floor. Which option is most appropriate for you, crowns or veneers, will depend mostly on the health of the teeth that they are covering.
There are a couple of options for materials which determines the veneers price
– Composite veneers are made and shaped directly onto your teeth while you're in the dental chair.  While not quite as natural looking as porcelain veneers, they are a cost effective way to get a strong improvement in your smile.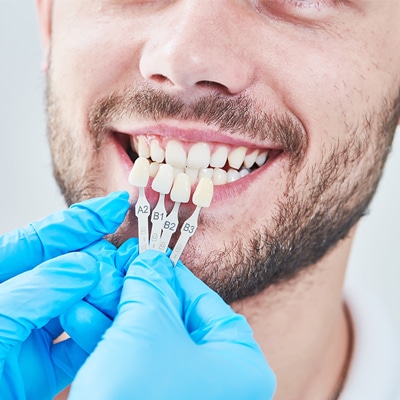 – Porcelain veneers on the other hand are made outside of the mouth in a laboratory, and then bonded onto your teeth a few weeks later.  While the veneers price of porcelain is higher when compared to composite, they usually provide a much more natural appearance.  There are pro's and con's of both materials and your dentist can discuss these options, and which might be more suitable for you during your consultation appointment.
Cosmetic cases usually involve having crowns or veneers on the front 6 to 10 upper teeth, however there is no hard and fast rule. The process is technically similar to having a single crown, however we are more considered about where we need the final teeth to be to ensure a great looking smile at the end. Click here for more information about dental crowns.
Browse through the catalogue of before and after images which showcase the amazing veneer and crown work of our cosmetic dentists
Submit your details below and one of our staff will contact you to make an appointment for a FREE cosmetic consultation.

Value Dental Centres in Australia
Brisbane
Mon - Fri : 8:00 AM - 5:00PM
Sat - Sun: Closed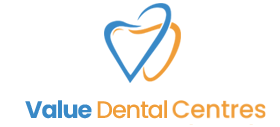 Level 1, 385 Macarthur Avenue, Hamilton, QLD, 4007
Helensvale
Mon - Fri : 8:00 AM - 5:00PM
Sat - Sun: Closed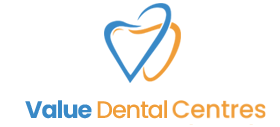 Shop N, 22-32 Siganto Drive, Helensvale, 4212
Melbourne
Mon - Fri : 8:00 AM - 5:00PM
Sat - Sun: Closed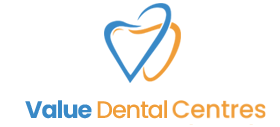 Tenancy 1 - 32-34 Burwood Road, Hawthorn, VIC, 3122