Full arch (All-on-X) Implant Treatment
Full arch (All-on-X)
– Experienced Implant Dentists

– High Strength Australian Made Prosthesis (teeth)

– High Quality TGA Approved Materials from Australian Suppliers
Full arch (All-on-X) Implant Treatment
For patients that are missing all their teeth, full mouth dentures have been the typical way of replacement for many years. While dentures might seem like a quick and easy solution to replace teeth, they often result in a negative impact on lifestyle and quality of life. Among other things, patients struggle with stability of dentures which causes discomfort, they worry about them falling out or needing to adjust them in social settings, they find chewing difficult and limit the foods they eat, and many also find taking them out at night causes embarrassment. Unfortunately, even the best made dentures cannot overcome these issues.
Full arch implant treatment, also known as All-on-X, is a cutting-edge dental procedure that provides a permanent and fixed solution for replacing a full arch of teeth. This innovative treatment involves the placement of dental implants to support a fixed dental bridge, resulting in a natural-looking and fully functional set of teeth. The "X" in all-on-X signifies the number of dental implants used, which can vary based on individual patient needs.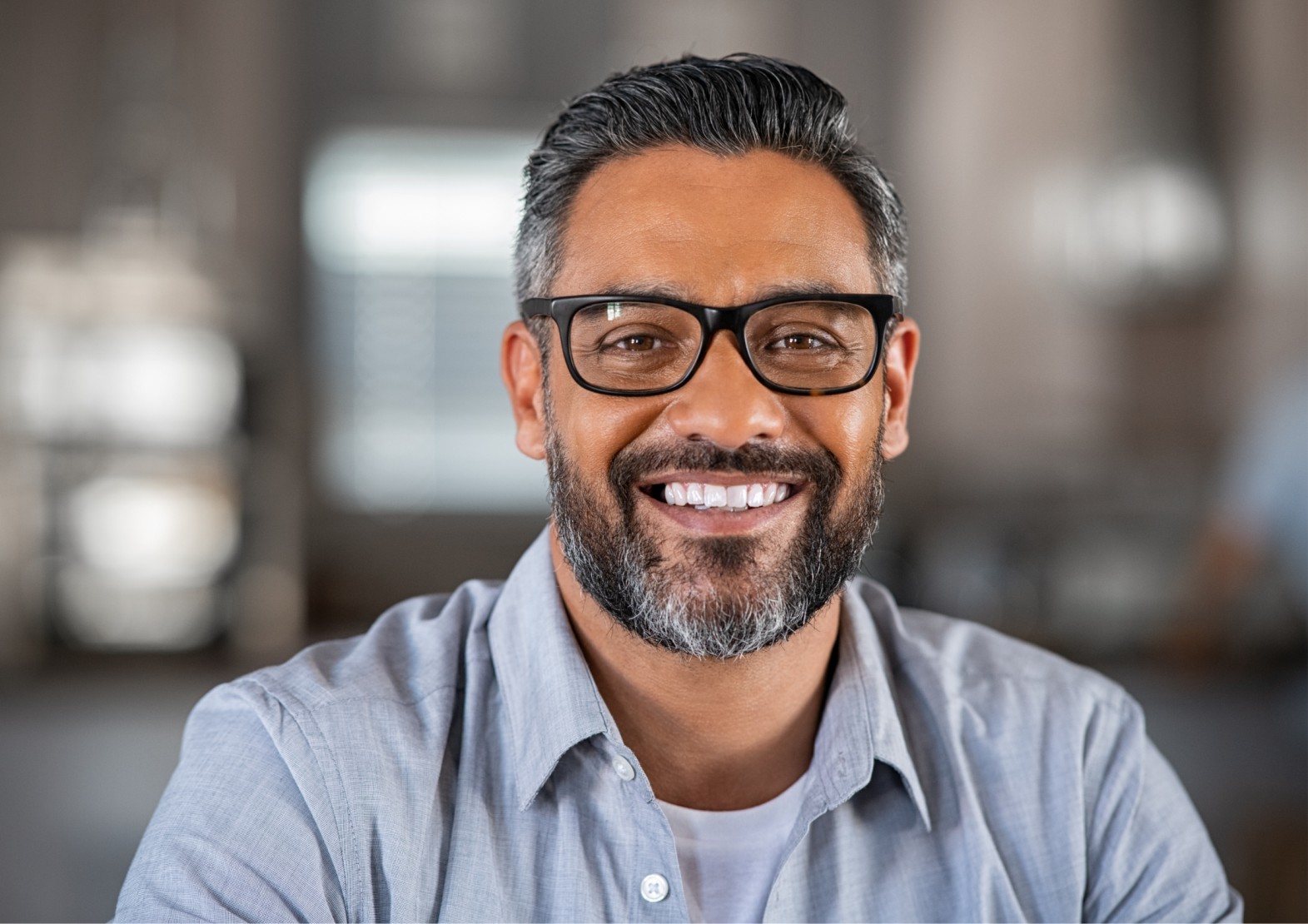 Full arch or all-on-X implant treatment offers numerous advantages. The treatment provides a permanent and fixed solution, eliminating the need for removable dentures that can be uncomfortable and inconvenient. With all-on-X implant treatment, patients can enjoy a stable and secure set of teeth that function just like natural teeth, enabling them to eat, speak, and smile more confidently, when compared to traditional dentures.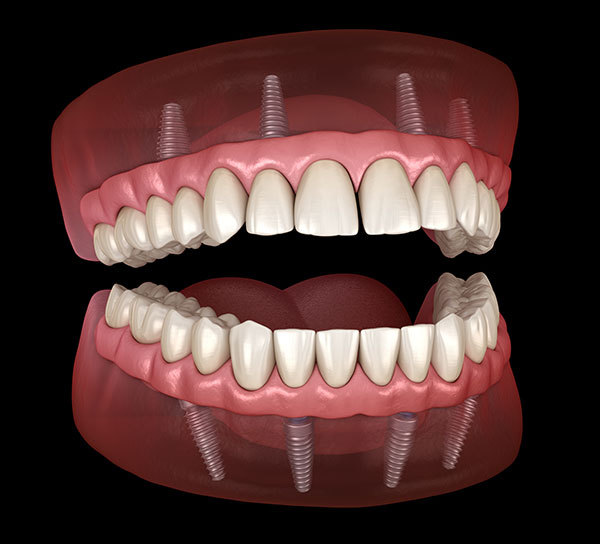 Full arch implant treatment often offers a shorter treatment timeline compared to traditional implant procedures. Where single unit implants are typically restored with a crown up to 3-6 months after the implant itself is placed, full arch implants can have temporary bridges placed either the same day, or within a few days, allowing patients to have a functional replacement almost immediately. A few months are allowed for the implants to heal, and the bite to settle, before a final implant bridge is made to provide a high strength and high aesthetic final result.
One of the biggest barriers to full arch implant treatment has traditionally been price. Affordability is at the core of our identity at Value Dental Centres, and we believe that quality dental care should be accessible to everyone! While there are some clinics whose prices start at $25,000 per arch, there are many that exceed that significantly. At Value Dental Centres, we are proud to offer full arch implant treatment priced from as little as $14,990 – significantly lower than our competitors saving you literally thousands of dollars. Our commitment to providing exceptional care at a great value sets us apart as a top choice for patients seeking reliable and affordable solutions for full arch tooth replacement with dental implants.
At Value Dental Centres, we utilize state-of-the-art technology and advanced techniques to perform all-on-X implant treatment with precision and expertise. Our team of experienced dental professionals are well-trained in full arch processes, ensuring that our patients receive the highest level of care and exceptional results.
While the idea of full arch implant treatment can be quite daunting for some patients, at Value Dental Centres, patient comfort and satisfaction are our top priorities. Our team is dedicated to providing compassionate care and ensuring that patients are well-informed and comfortable throughout the entire treatment process. We take the time to explain the procedure in detail, address any questions or concerns, and provide personalised care to meet the unique needs of each patient. In some circumstances, we can also offer sedation options to help patients feel relaxed and at ease during the treatment.
If you are considering full arch or all-on-X implant treatment in Australia, look no further than Value Dental Centres. Our affordable pricing, advanced technology, and experienced team make us the ideal choice for your dental needs. Contact us today to schedule a free consultation and discover how our all-on-X implant treatment can restore your smile and transform your oral health at an unbeatable price. Trust Value Dental Centres to provide you with exceptional care and results that exceed your expectations.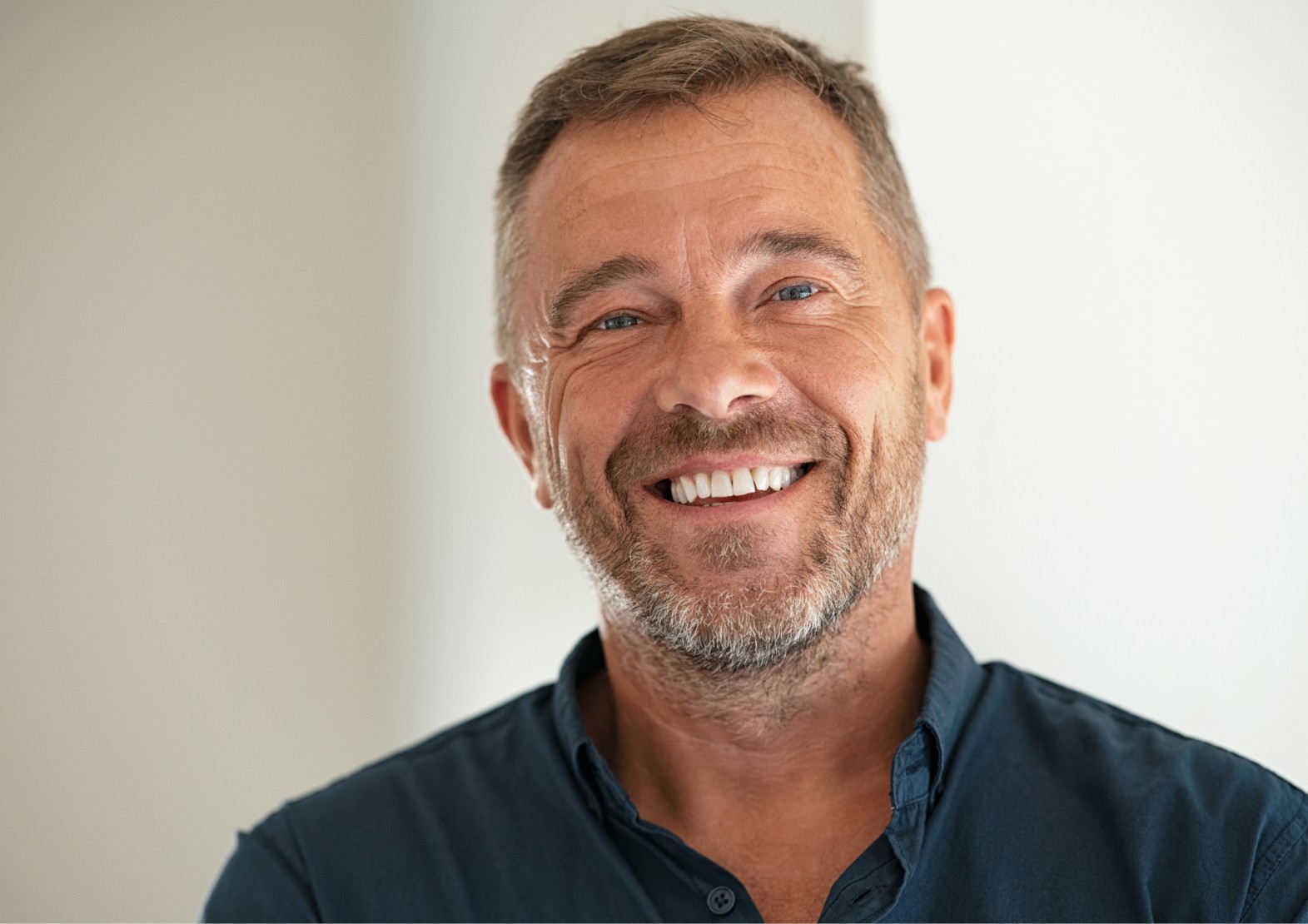 Full Arch (All-on-X) Implant Treatment Online Inquiry

Value Dental Centres in Australia
Brisbane
Mon - Fri : 8:00 AM - 5:00PM
Sat - Sun: Closed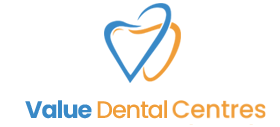 Level 1, 385 Macarthur Avenue, Hamilton, QLD, 4007
Helensvale
Mon - Fri : 8:00 AM - 5:00PM
Sat - Sun: Closed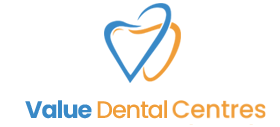 Shop N, 22-32 Siganto Drive, Helensvale, 4212
Melbourne
Mon - Fri : 8:00 AM - 5:00PM
Sat - Sun: Closed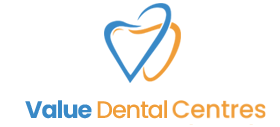 Tenancy 1 - 32-34 Burwood Road, Hawthorn, VIC, 3122